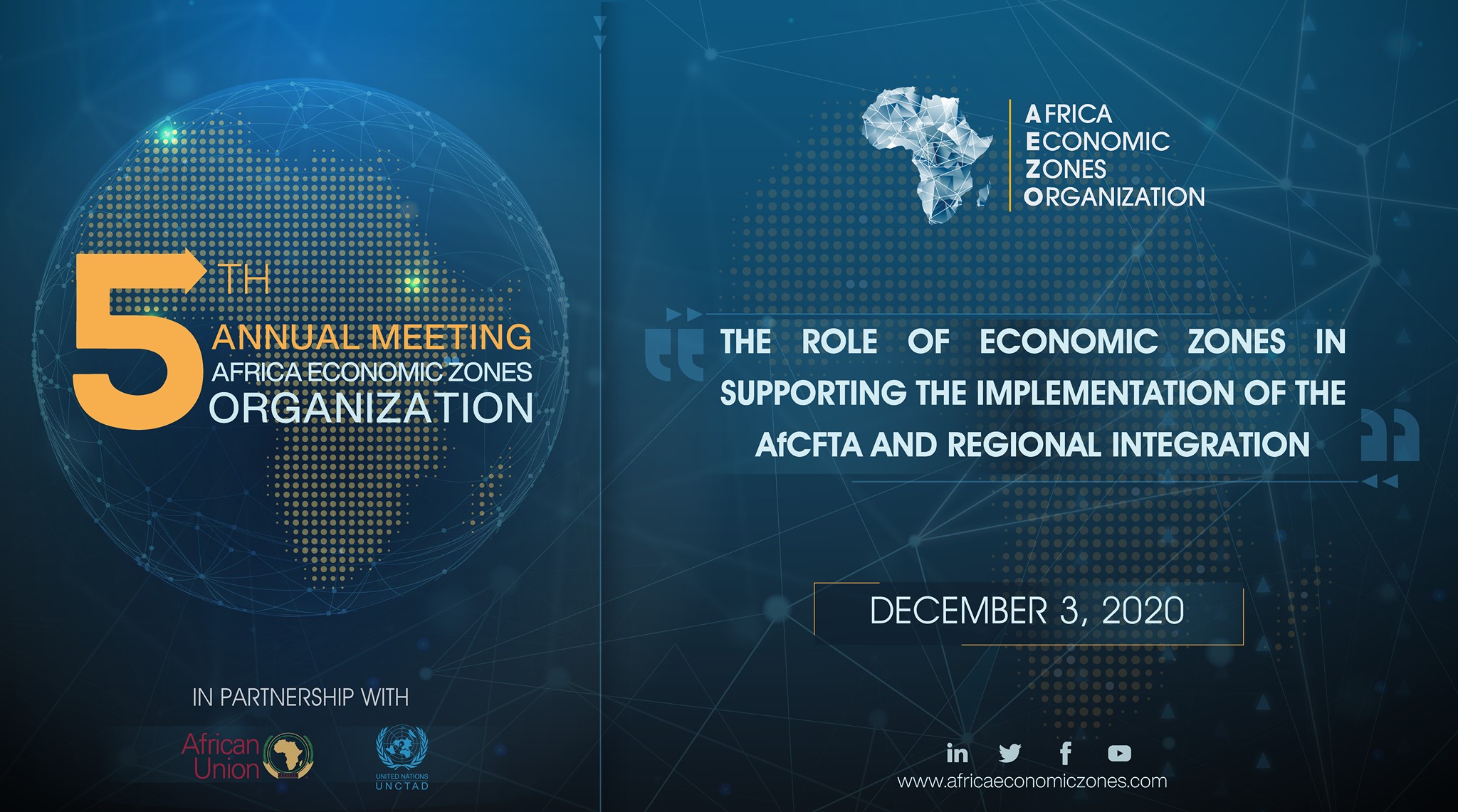 3 December 2020
Hybrid Format : Tangier - Morocco & Zoom Application
The AEZO 5th Annual Meeting will take place on December 3rd, 2020 in conjunction with AfCFTA Business Forum under the theme: "The Role of Economic Zones in supporting the implementation of the AfCFTA and Regional Integration".
download
The Event's Official Poster
PDF 397.60 KB
download
AGENDA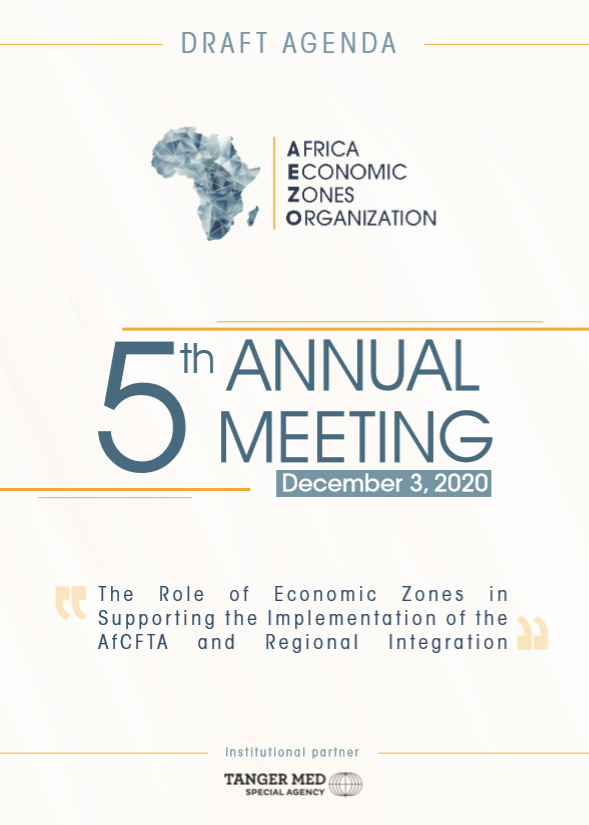 EVENT SUMMARY REPORT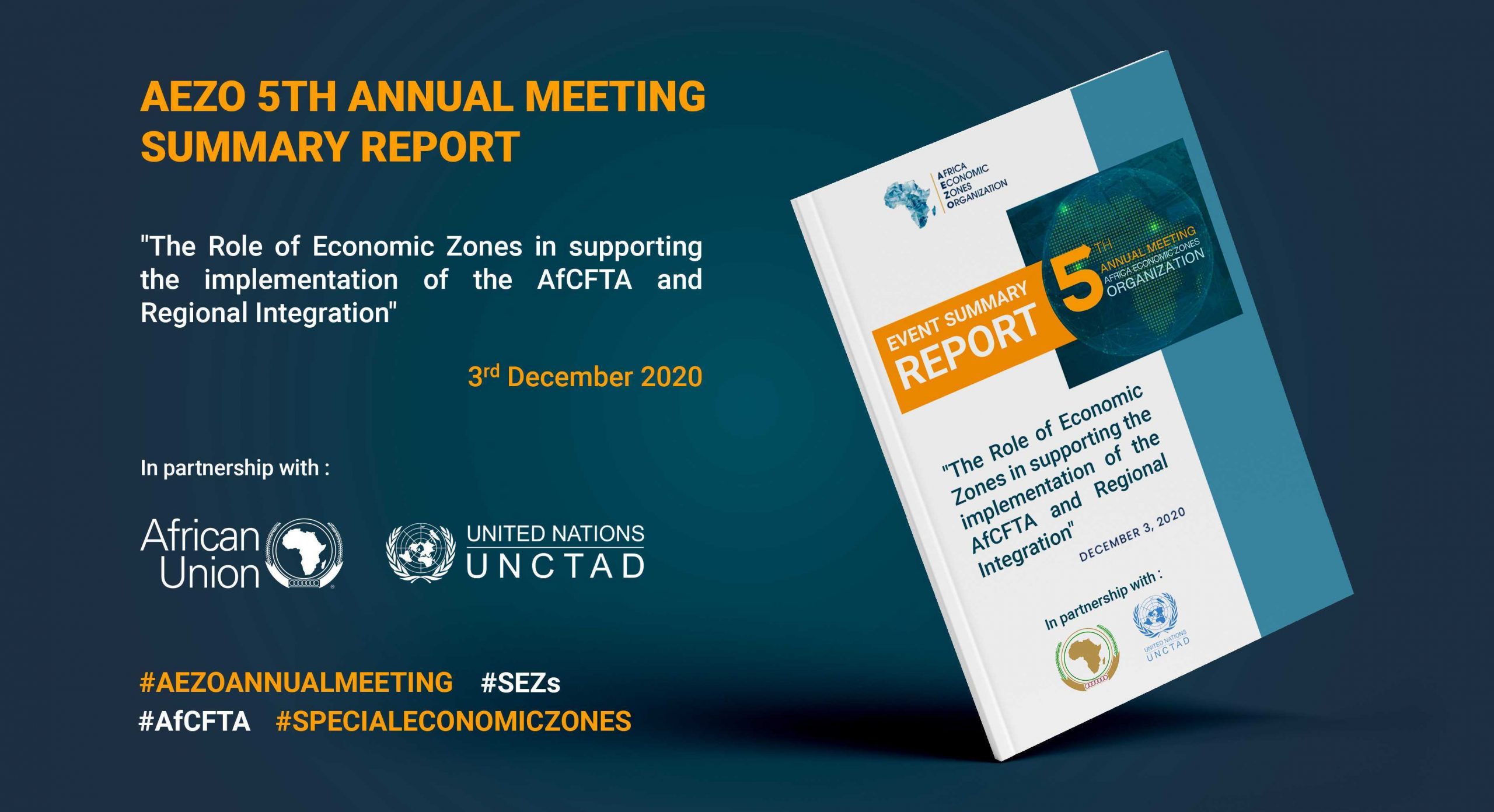 5th ANNUAL MEETING SUMMARY REPORT
December 3rd, 2020 ll Virtual Event
Co-organized with the African Union Commission (AUC) and United Nations Conference on Trade and
Development (UNCTAD). The event was held in a virtual retransmission giving the opportunity to thousands of participants to follow live the deliberations and interact with C-Level representatives from Economic Zones, Investments and Promotions Agencies and International organizations.
Download
PDF 5.42 MB
Download