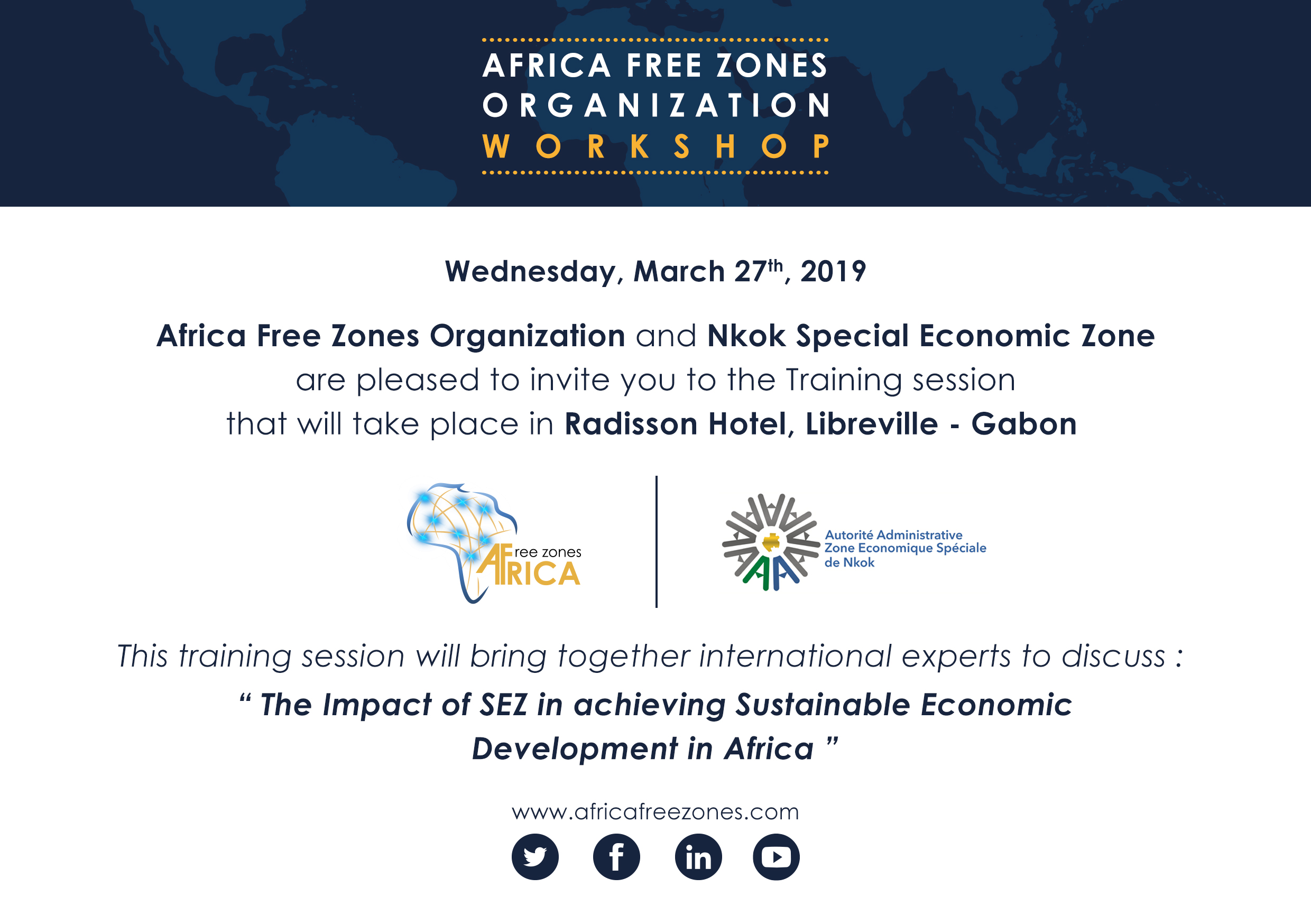 27 March 2019
Libreville - GABON
This workshop aimed to develop connections within Economic Zones ecosystem, bringing together international experts and senior executives to discuss: "The Impact of SEZ in achieving Sustainable Economic Development in Africa".
download
The Event's Official Poster
PDF 769.03 KB
download
AGENDA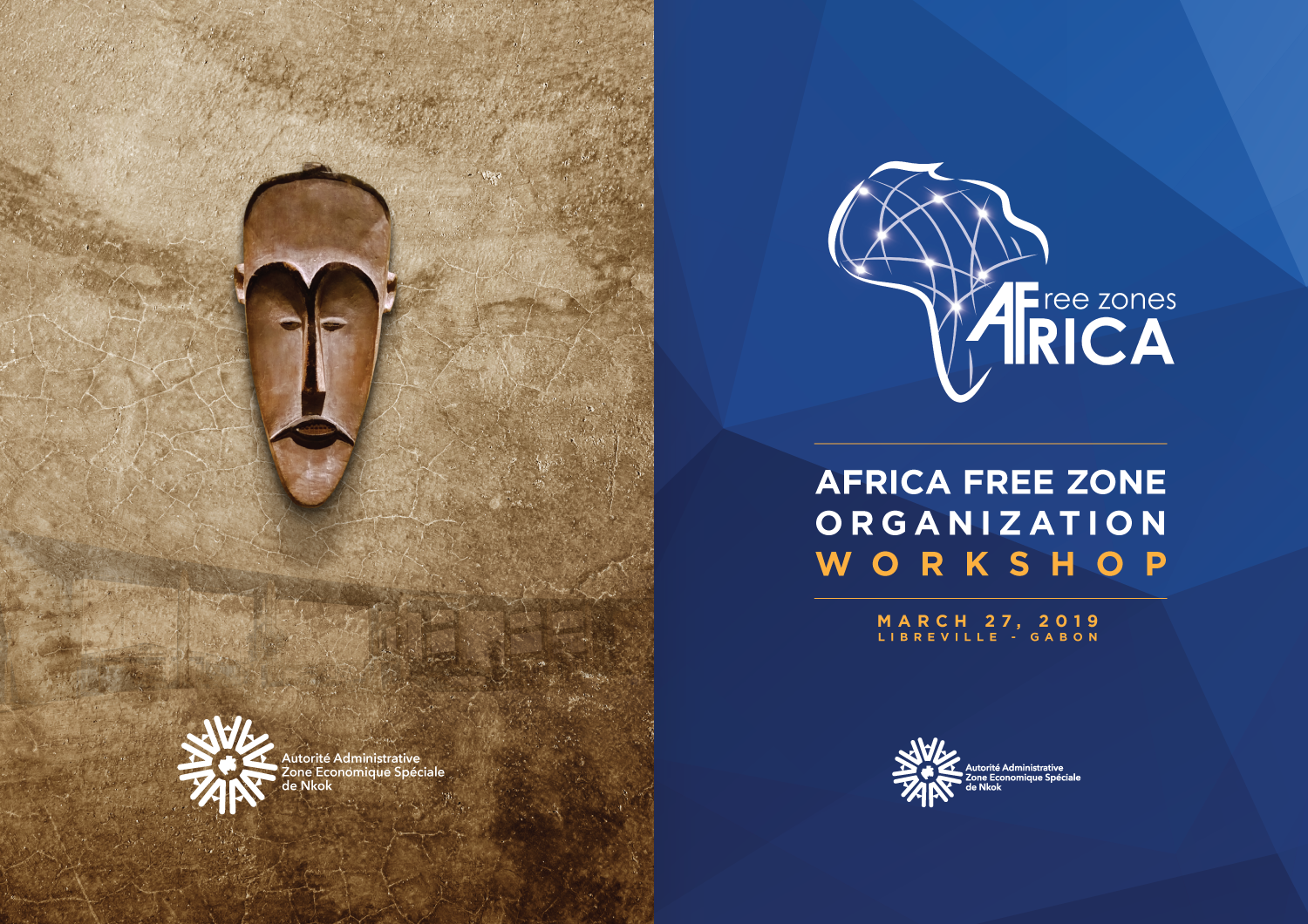 EVENT SUMMARY REPORT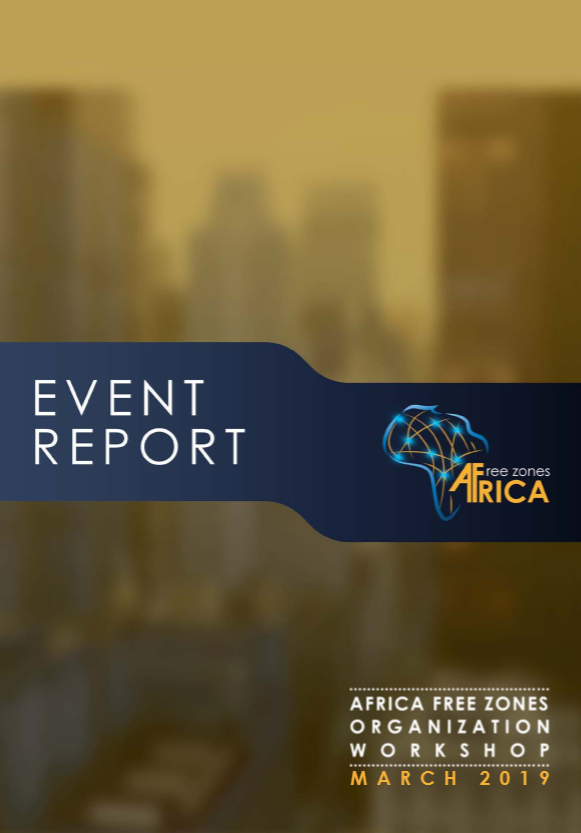 REGIONAL WORKSHOP SUMMARY REPORT
March 27, 2019 | | Libreville - GABON
The workshop sessions addressed relevant topics related to the Contribution of the African Economic Zones in the Industrialization and Regional Trade Development, in addition to the Implementation of "Green Zone" Policies and Sustainable Economic Growth.
The event gathered more than 170 participants from Economic Zones : Gabon, Ghana, Ivory Coast, Mali, Nigeria.
DOWNLOAD
The Event Report
PDF 1.09 MB
DOWNLOAD